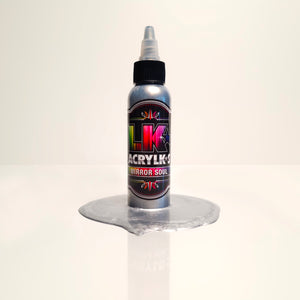 Engineered to be the ultimate paint for leather, canvas, vinyl, plastic, metal, paper, wood, and more. LK ACRYLKS were passionately created from the ground up with the invention of our unique hybrid Acrylk binder. Our paint has exceptional brushability and is ultra-smooth through an airbrush. We spared no expense in sourcing the highest quality collection of pure pigments. Acrylks are high chroma and incredibly mixable. At LK we promise to always put the same passion into our products as our artists put into their works of art.
DIRECTIONS
Apply paint in thin layers to a thoroughly prepped and
dust-free surface using any size airbrush or paintbrush.
Allow paint to dry to the touch before applying next layer.
After all paint is applied, wait 30 minutes to allow paint
To fully dry before applying your choice of LK Topcoat.